Ondrives and Kids Need More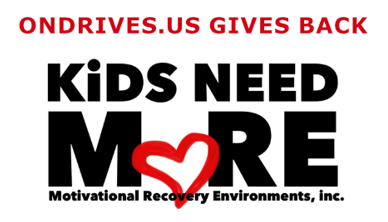 Kids Need More is a nonprofit organization whose mission is to enhance the lives of children and families dealing with life-threatening illness.
Ondrives.Us has been partnered with Kids Need More for many years. We're excited to continue supporting their incredible mission and to keep giving back to the communities we are a part of.
Learn more
about Kids Need More